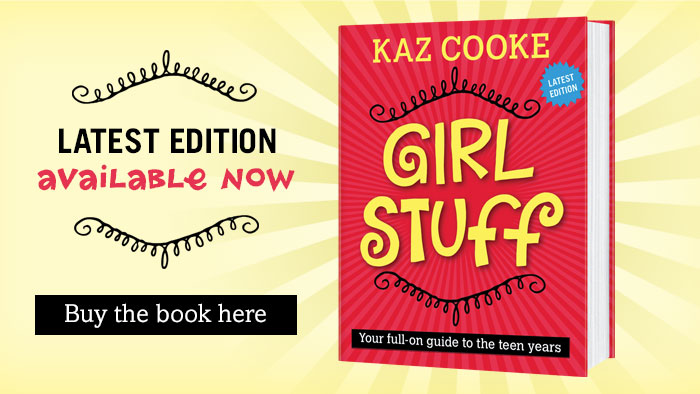 Girl Stuff is on your side. It's about how to make the most of being a teenager, and how to handle any problems you'll face. Girl Stuff tells the truth and lets you make up your own mind. It will be your best friend throughout every change and challenge.
Girl Stuff has everything you need to know about: friends - body changes - shopping - clothes & make-up - pimples (arrghh) - clothes sizes - hair - embarrassment - what to eat - kissing - moods - smoking - handling love and heartbreak - why diets suck - exercise - guys - school stress - sex - what to say to bullies and mean girls - avoiding online and phone embarrassments - drinking - cheering up - getting parents to take you seriously - drugs - how to earn money - confidence - and being happy with your own true self.
Each chapter includes cartoons, info, hints, facts, useful lists, hundreds of quotes from other real girls (from the thousands aged 12 to 18 who responded to a Girl Stuff website survey), and the latest advice from more than 70 medical and other experts.
It's up to you to decide whether you're old enough, or ready to hear about certain things. Knowing about something doesn't mean you should do it. As the saying goes, knowledge is power, and you need the power to make smart decisions about your life. So dive in, anywhere you like, and enjoy Girl Stuff.